Free Software programmer
rusty@rustcorp.com.au

Subscribe
Subscribe to a syndicated feed of my weblog, brought to you by the wonders of RSS.
This blog existed before my current employment, and obviously reflects my own opinions and not theirs.

This work is licensed under a Creative Commons Attribution 2.1 Australia License.

Categories of this blog:
IP issues
Technical issues
Personal issues
Restaurants


Older issues:
All 2008 posts
All 2007 posts
All 2006 posts
All 2005 posts
All 2004 posts
Older posts

Mon, 01 Sep 2008
At 10:58am Adelaide time, on the first day of the Southern Hemisphere spring, Arabella was born as planned, 10 weeks premature and 1.06 kg (37 ounces). Pink and wiggly, and spending at least 6 weeks in hospital.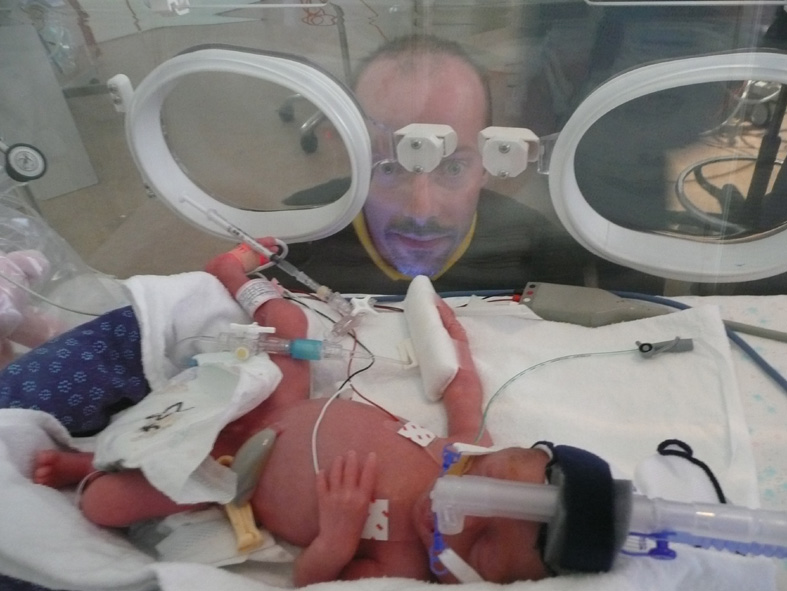 As some of you know, Alli and I are separated: she left me 3 months ago. I came to Adelaide for Arabella's birth, then I'm going back for a couple of weeks to pack up the farm, then returning to Adelaide because Arabella is here. I hope we manage to raise Arabella OK despite our split.
[/self] permanent link