Free Software programmer
rusty@rustcorp.com.au

Subscribe
Subscribe to a syndicated feed of my weblog, brought to you by the wonders of RSS.
This blog existed before my current employment, and obviously reflects my own opinions and not theirs.

This work is licensed under a Creative Commons Attribution 2.1 Australia License.

Categories of this blog:
IP issues
Technical issues
Personal issues
Restaurants


Older issues:
All 2008 posts
All 2007 posts
All 2006 posts
All 2005 posts
All 2004 posts
Older posts

Thu, 28 Feb 2008
So I've taken February off, and after Wed 6th I realized that I couldn't do that and still read my email. So I shut my laptop for three weeks and just hung out around the farm.
I've read a half-dozen or so books, cut up lots of firewood for winter, visited the Big Hole, organized a small expedition into the nearby Wyanbene Caves, kept track of my in laws' late nights playing Zelda: Twilight Princess on their new Wii, picked blackberries with various guests and done a heap of chores.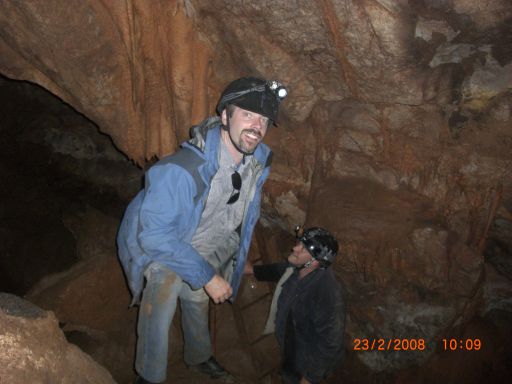 [/self] permanent link