Chris's Random Ramblings
Thu, 10 Jan 2008 - We're having a baby!
Kelly is 12 weeks pregnant! We went off this morning to get an ultrasound and came back with some pictures. Looks like Baby Yoyo has a head, two arms and two legs which is a good start :-)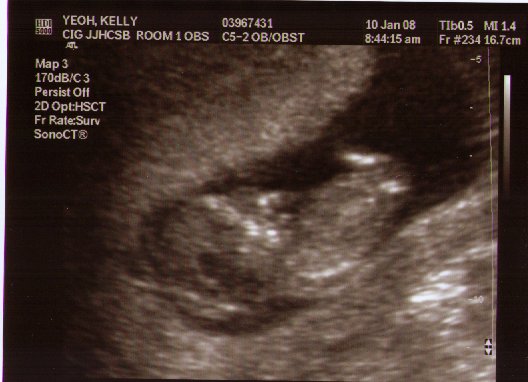 Baby Yoyo should make an appearance into the big wide world around July 24.