Chris's Random Ramblings
Sun, 08 Jul 2007 - PS3 Eye Toy
I recently noticed a couple of videos on YouTube about the PS3 Eye Toy coming out somtime this year (I think). The first is basically just an advert, and the second is a demonstration of how a card game will work. If it works as well as it does in the videos, there are going to be some very interesting user interfaces come out as well as some very fun games.
Sun, 08 Jul 2007 - Square Rock Snow
Kelly and I headed off for a walk up to Square Rock today . It was a little colder than expected - here's Kelly doing a penguin impression.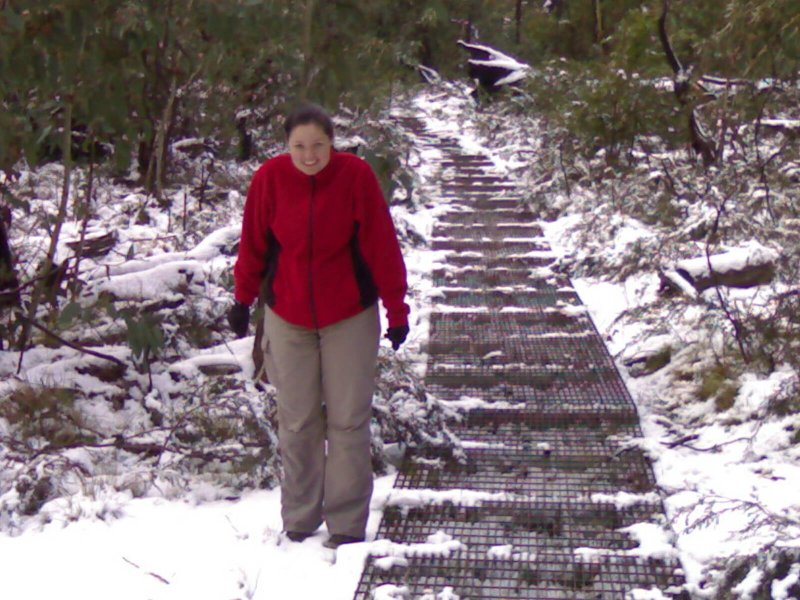 It was Kelly's first time playing in snow and I hadn't seen that much snow up there before. We weren't really dressed for snow weather so we turned back not that far along the track, but it was fun to wander around for a while and have a bit of a snowball fight.