Chris's Random Ramblings
Mon, 16 Jul 2007 - Virtual Software Freedom Day 07 T-shirts
I saw Pia's post about Software Freedom day t-shirts last week and asked about getting the source artwork to make some virtual ones. I'm no gimp expert, but I did get around to making a virtual t-shirt up that you can grab in Second Life for free.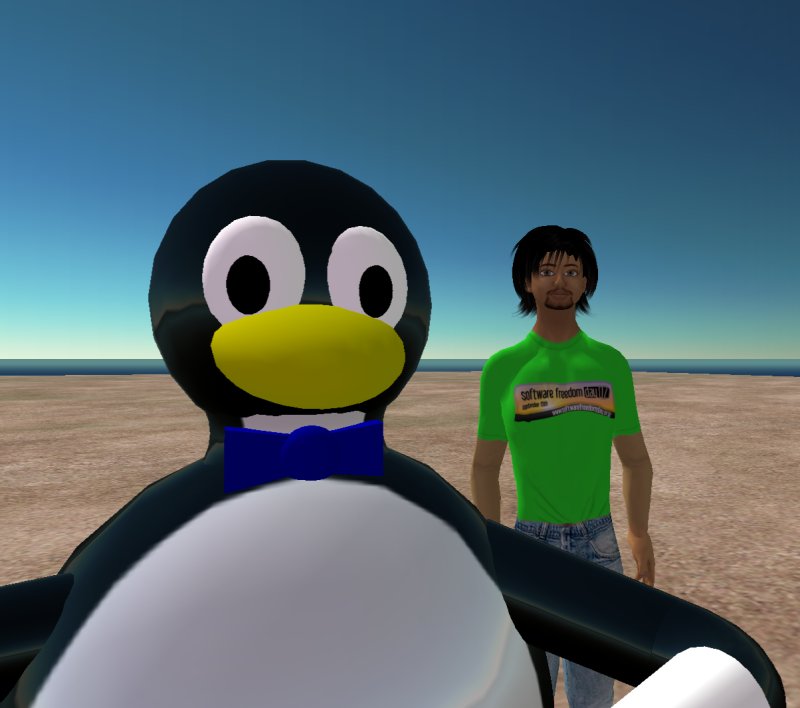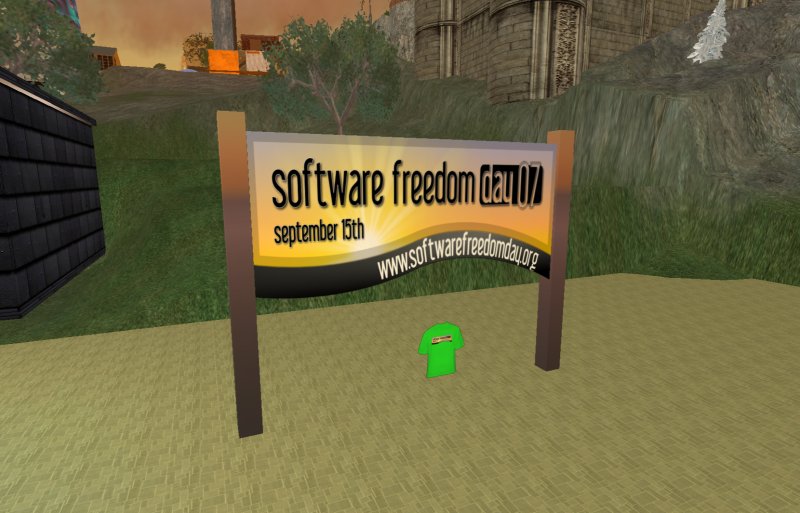 You can pick up your own free (full mod/copy of course) version of the t-shirt at Sipiwesk (127,40,61)
Mon, 16 Jul 2007 - T60p, Ubuntu Feisty and Second Life
About every three years our laptops get upgraded. Monday last week was upgrade day for me and I received a T60p to replace my T41p. If I'd remembered to google beforehand I would have saved myself a bit of time as the graphical installer doesn't work because the video driver doesn't work (installer just crashes). The text installer on the other CD did get a lot further, though it did stall for a long time at the end - long enough that I thought I'd try to kill off the offending process and hope the installer would continue. Unfortunately although the installer framework survived, it just refused to retry installing the packages.
The second time around when it stalled I did a bit more investigating, and with the help of sfr realised that it was trying to do an http request. It was late enough in the day that the office network was behaving much better and rather than getting stuck it managed to complete the install. A little bit of upgrading and everything was happy. Nice not to have to play around with xorg.conf settings for once.
These days virtual worlds are a big part of my job, especially with Second Life, thus the choice of laptop with a 256Mb video card. Unfortunately Second Life has a bit of a reputation of really pushing the graphics drivers (both on Linux and Windows). Hardware accelerated OpenGL works pretty much out of the box, but on Ubuntu Feisty Second Life dies pretty early on in the process.
Again if I'd googled before hand I'd have found that Second Life simply doesn't work with the default install. Luckily, upgrading to the latest version of the binary drivers makes things work, although it does still seem to crash occasionally.