Chris's Random Ramblings
Wed, 26 Oct 2005 - Rent a DVR (in another country)
Given that we either miss out on so many sci-fi shows here in Australia or are months or years behind, for a long time I've thought it would be really cool to be able to have my own Tivo in the US and download them to watch them in Australia. It looks like someone has started a service where you can get other people to record shows for you and then upload them to you.
I can't see how this would be legal in Australia, but the FAQ on the site quotes FOX
8. Can I get tapes of FOX Network Primetime Shows sent to me?

ANSWER: The FOX Network does not provide nor sell videos of any of shows, specials or movies that air on the Network. Our recommendation is to ask co-workers, friends, family and neighbors for anyone who may have taped off-the-air the show you are looking for.
Interestingly using this service, you can't ask for a show that has already aired, only request someone to record a program for you that will show in the future.
Tue, 25 Oct 2005 - iTunes in Australia
Apple has finally opened an iTunes store in Australia. I noticed that the US iTunes store seems to have quite a few more Missy Higgins songs available than the Australian one. Given that Missy Higgins is an Australian singer, it seems to be a rather strange situation. So I ended up buying the few songs I didn't already have from the US store rather than the Australian one.
Sun, 23 Oct 2005 - Tinderry Twin Peak
Went for a hike near Michelago south of Canberra, to go up to Tinderry Twin Peak. It follows a fire trail for about 80% of the way, but then its a bush bash to the ridge which leads up to the top. After clambering around and over quite a few fallen trees I decided that it wasn't worth the effort and stopped for lunch before heading back down. I think its the steepest hike I've been on around Canberra, and I'm surprised that parts of it can actually be used by vehicles.
Mon, 17 Oct 2005 - Melbourne Weekend
We headed off on Friday to Melbourne for a weekend of food (actually Kelly's 30th birthday). On Saturday for lunch we went to the Flower Drum with her parents. It has a reputation as one of the best restaurants in Melbourne, in the top 50 around the world, and I definitely enjoyed the experience. The service was excellent, we had the best Peking Duck I've ever tasted, and the rest of the dishes were also very good.
For dinner we went to the Banana Palm, a great Malaysian restaurant. I had Bumbu Ikan, a whole flounder deep fried with five spice, ginger and chillies - a very yummy dish with surprisingly few bones which I normally find annoying when eating fish.
On Sunday, since I've never been to a Gold Class cinema, Kelly took me to see Charlie and the Chocolate Factory at the cinemas at Crown Casino. Although not cheap, it was a great experience with comfy reclining chairs and food delivered during the movie. Unfortunately there aren't any Gold Class cinemas in Canberra, rather strange given that even Ballarat has one. We spent some time walking around the casino (Vegas-lite) area before flying back to Canberra in the evening.
Tue, 11 Oct 2005 - Little baby sheep with tails!
On Saturday I headed off to the Fitzgerald trailhead near Wee Jasper to walk up to Mount Wee Jasper. It was cool and overcast, pretty nice weather for hiking. Unfortunately at the top it was very misty and there was light rain so yet again I didn't manage to see much of the surrounding countryside. One of the highlights of the day was meeting a very friendly wombat on the way back to the car. He was busy eating in the middle of the track, but when I started taking photos he wandered right up to me.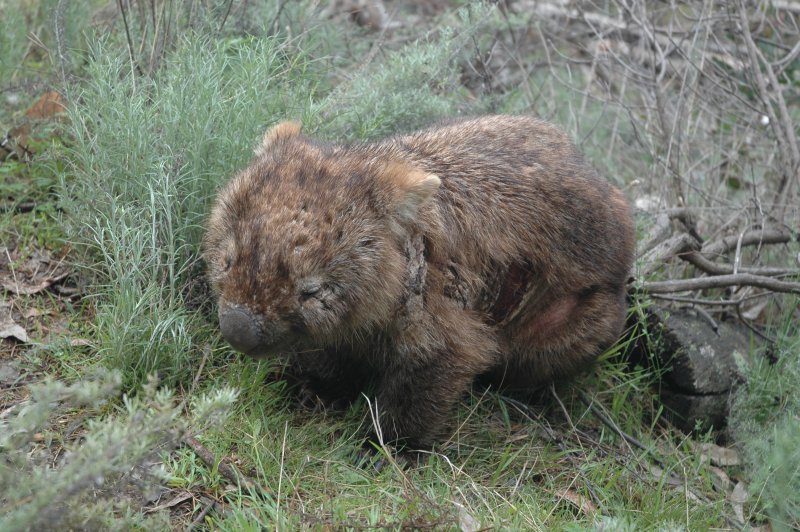 Thanks to a telephoto lens I also finally managed to get some photos of little baby sheep with tails!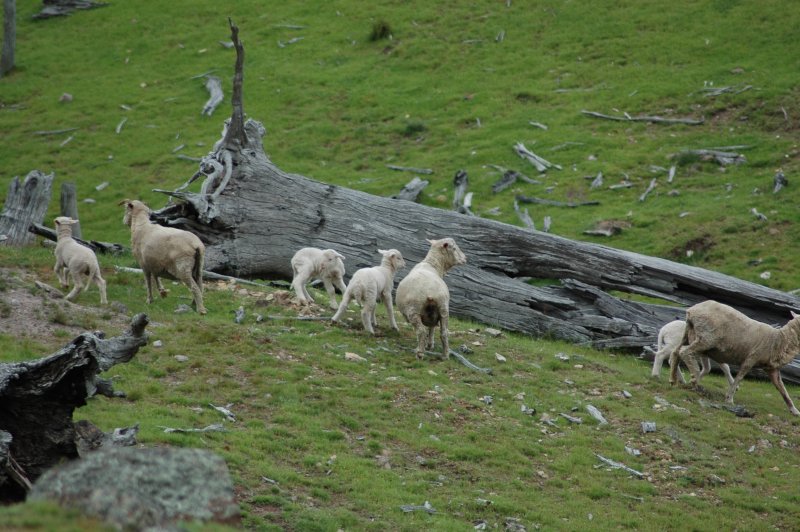 Tridge has written some code to be able to display GPS tracks using Google Maps for hikes he's been on or is planning on going on. I got out my GPS today and downloaded some saved tracks of hikes I've done over the past few years.
The hike to Mt Wee Jasper is up, as is one of my favourite short walks, Square Rock.
Fri, 07 Oct 2005 - BCG on TV
Wow, is that the Big Cool Guy on ABC television at the Ainslie NIMBY meeting?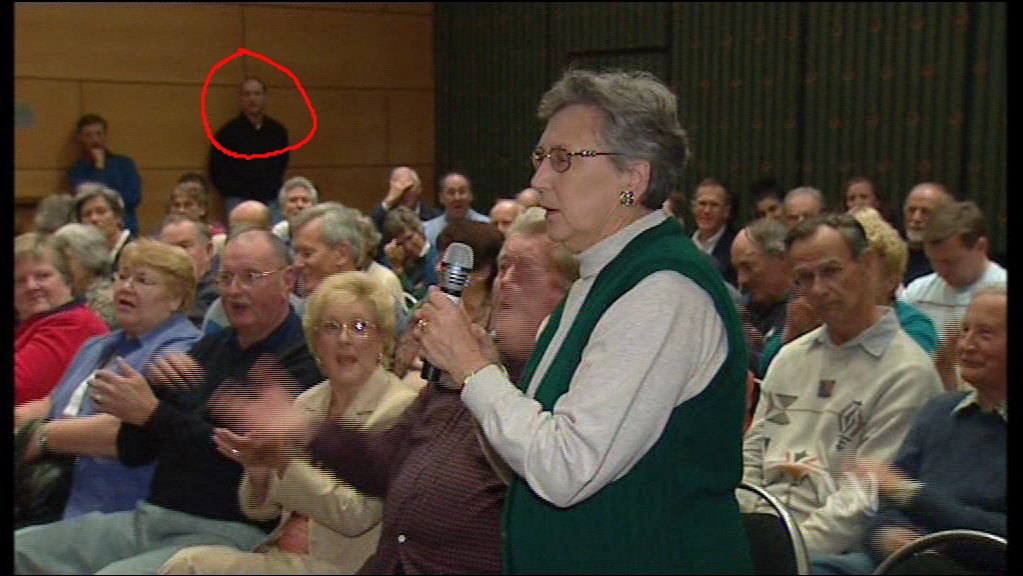 Tue, 04 Oct 2005 - Google News
Google News might just be smarter than advertised. From news.google.com.au earlier today (thanks to Ben for finding this):