Chris's Random Ramblings
Mon, 26 Sep 2005 - The Taken
Kelly made her public singing debut with The Taken at the Pot Belly on Friday night. Hugh took some photos which are up here. They all did really well and I'm really looking forward to their next performance!
Mon, 26 Sep 2005 - Petrol prices not high enough
Went for a walk up to the top of Mount Coree which is on the western border of ACT/NSW. All the pine trees were destroyed in the fires a couple of years ago so part of the trail is like walking through a moonscape. The higher areas which were native bush are regenerating quite nicely though.
On the way up I was passed by numerous 4WD vehicles who seemed to be out wandering the firetrails for fun (including an L-plater). The weather was surprisingly very nice at the top, and while I had lunch there were no other people, but quite a few birds circling, chasing each other.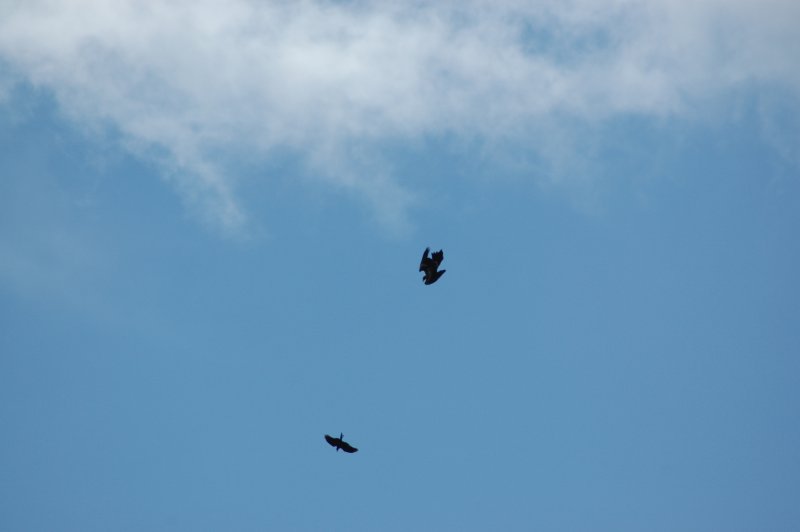 Just as I was getting ready to leave the place turned into a bit of 4WD parking lot though and all the wildlife disappeared. I wonder if those people know what they're missing out on when they travel in big noisy vehicles. Certainly the higher petrol prices don't seem to have discouraged many people from driving around all day!